The Meaning of Service in the Age of Digital Transformation
The panel discussion deals with the observation that the real and digital world will increasingly converge. The discussion's primary concern are questions that arise around the concept of Service in the digital transformation.
In the context of a holistic digitalization approach, the focus extends beyond human-centricity to the interconnection of ICT with goods (e.g. 'Internet of Things', 'Cyber-Physical Systems'), making comprehensive Service Engineering necessary. The results, mostly complex distributed ecosystems, must employ Value Co-Creation to generate mutual benefits for stakeholders in a world of disruptive technologies.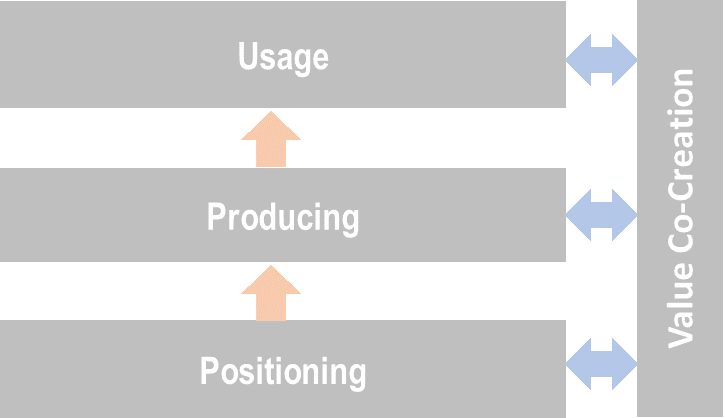 Fig. 1: Service Stack
Positioning
: deals with socio-cultural, business and technology issues.
Producing
: deals with the service lifecycle from design to delivery.
Usage
: deals with customer interaction, consumption and evaluation.
Value Co-Creation
: deals with creating a mutually beneficial service. It is the basis of the service's reason of existence.
The complexity and diversity of this theme will be discussed by the panellists based on the Service Stack.
Panelists
Prof. Dr. Tamio Arai, University of Tokyo, Japan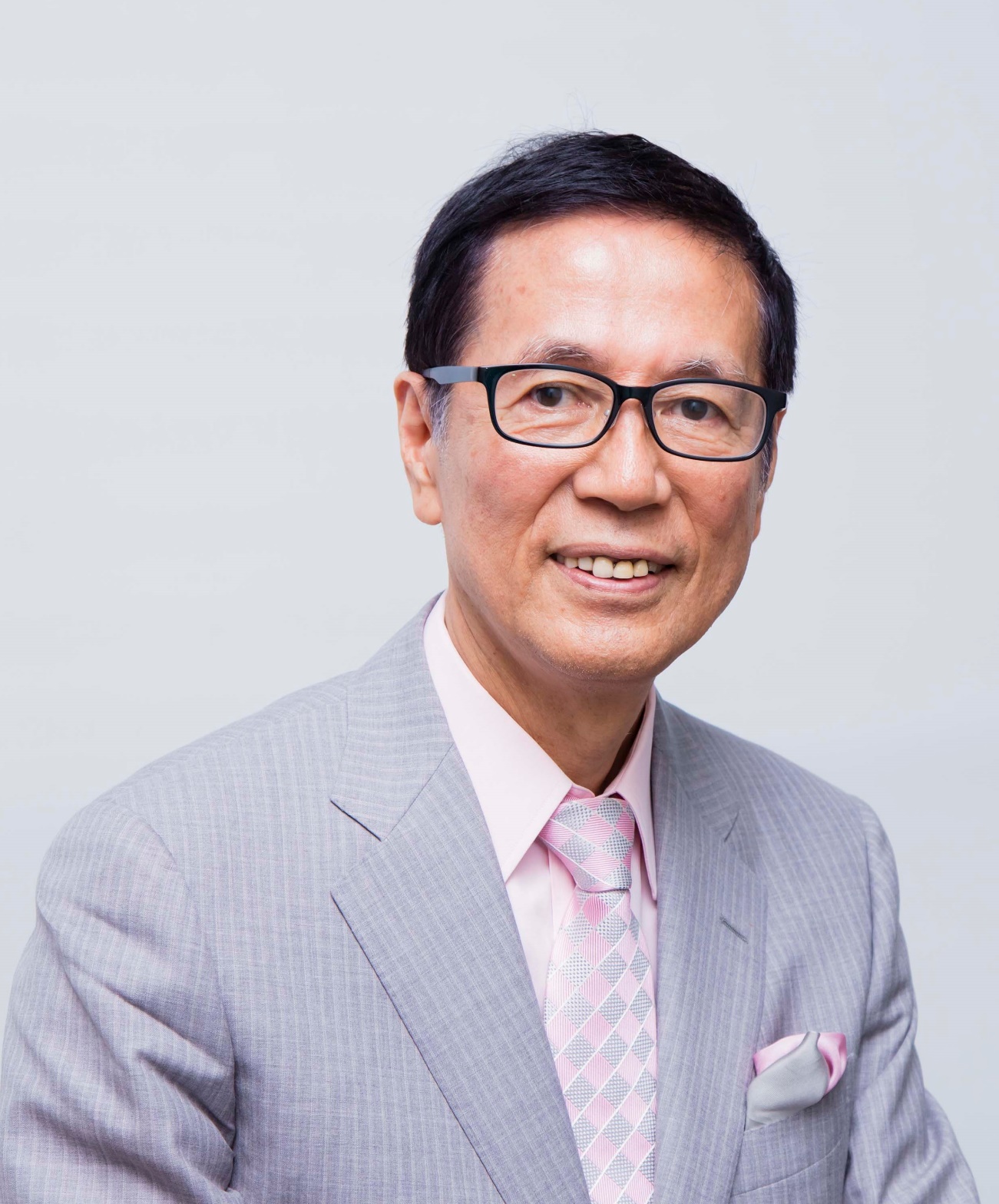 Professor Tamio ARAI was a first president of Society for Serviceology, founded in 2012, and was General Chair of ICServ 2015 and 2016. He has wide activities in Serviceology, Robotics and Manufacturing Systems. He therefore now works for International Research Institute for Nuclear Decommissioning as Vice President to apply his experience in robotics to the severe accident at Fukushima Daiichi. He was a professor in Dept. of Precision Engineering, The University of Tokyo from 1970 to 2012. He directed Research into Artifacts, Center for Engineering (RACE) in U-Tokyo, and started Service Engineering. He has strong expertise in manufacturing systems with "kaizen" movement. In multiple robot systems, he has developed distributed autonomous manufacturing systems with Holonic Manufacturing Systems research groups in IMS program. He joined RoboCup Four-legged Robot League with his students. He has been a council member of Science Council of Japan since 2013. He is a Fellow (Emeritus) of CIRP, and a fellow of RSJ, JSPE. He was a former president of JSPE and ASPEN, and a former co-editor-in-chief of Journal of Robotics and Autonomous Systems. He has operated various international conferences such as IROS, ISATP/ISAM, DARS and IAS.
---
Prof. Dr. Yoshinori Hara, Kyoto University, Japan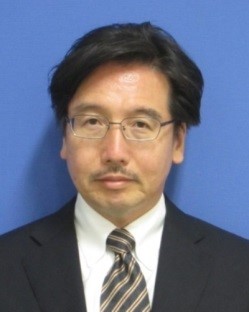 Dr. Yoshinori Hara serves as professor, Graduate School of Management, Kyoto University, since April 2006, when the graduate school was established. His current research focus includes innovation management, service and design management, and open innovation with IT frameworks. Prior to joining Kyoto University, he held various research and key management positions at R&D organizations in NEC Corporation, for 13 years in Japan, and for 10 years in the Silicon Valley, California, USA. He was responsible for conducting research and development on advanced ubiquitous computing including Web/Hypermedia systems, mobile & embedded systems, adaptive user interfaces, advanced information retrieval technologies, system security & reliable systems, etc. From 1990 to 1991, he was a Visiting Researcher at the Department of Computer Science, Stanford University. He received his B.E. and M.E. from University of Tokyo, and his Ph.D. from Kyoto University.
---
Khushnud Irani, LafargeHolcim, Switzerland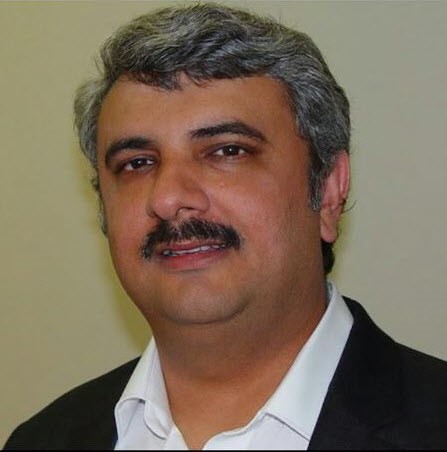 Khushnud Irani is Senior VP and CIO at LafargeHolcim. He is driving the IT Transformation within the new Group which is the industry leader formed by the merger of the top 2 industry players Lafarge and Holcim in 2015. He is also actively driving the digital agenda within the Group. In the past, whilst being the CIO at Holcim, he has introduced modern cloud based delivery model within the Group. Embracing this model brings a fundamental shift in the way IT services are delivered within the Group, reducing the technical complexities of internal operations and instead allows IT personnel to focus on closer involvement with their business counterparts in creating deeper business value.
Prior to joining Holcim, Khushnud was EVP and CIO at Qualiflyer Loyalty Ltd—a Group company of SWISS International Airlines responsible for managing the Frequent Flyer Customer Loyalty program for several million members worldwide.
Apart from IT, Khushnud led the various operational business shared services areas which included member servicing and back-office operations. He led major outsourcing initiatives which saved the company 40% yearly costs and improved customer satisfaction & operational efficiencies.
Khushnud holds an Executive MBA degree from IMD Lausanne and has graduated in Physics from Mumbai University. He has also attained his Honours Diploma in Systems Management. He is based in Switzerland since 2000.
---
Aljosa Pasic, ATOS, Spain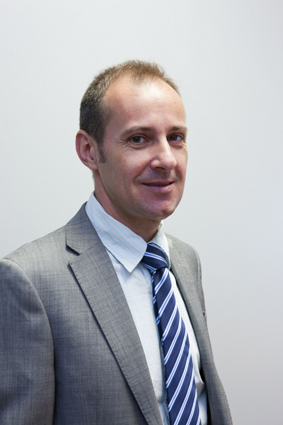 ALJOSA PASIC current position is Technology Transfer Director in Atos Research & Innovation (ARI), based in Madrid, Spain. He graduated Information Technology at Electro technical Faculty of Technical University Eindhoven, The Netherlands, and has been working for Cap Gemini (Utrecht, The Netherlands) until the end of 1998. In 1999 he moved to Sema Group (now part of Atos) where he occupied different positions. During this period he was participating in more than 50 international research, innovation or consulting projects, mainly related to the areas of information security or e-government. He is member of EOS (European Organisation for Security) Board of Directors, and collaborates regularly with international organisations and conferences.
---
Dr. Martin Petry, Hilti, Liechtenstein
Martin Petry became Hilti's CIO in 2005. He is responsible for Hilti's 400 IT employees based in Switzerland (Buchs SG), US (Tulsa, Oklahoma and Plano, Texas) and Malaysia (Kuala Lumpur). Since 2009 he is also in charge of Hilti's Business Excellence initiatives and EVP. Martin came to Hilti in 1993 and has held various leadership roles in Liechtenstein, Switzerland, Great Britain and Japan. He has developed Hilti's ground-breaking IT Strategy in 2000 and has lead its implementation, in particular Hilti's global SAP implementation cum business transformation project (standard global data structures and business processes supported by a global SAP system with ERP, BI, CRM and SCM which is now being used by 20,000 Hilti employees in more than 50 countries). Recently Martin has initiated various cloud computing / SaaS initiatives at Hilti and he has lead the development of the comprehensive Information Technology at Hilti strategy which is now the foundation of all digital and software initiatives in the Hilti group. Martin earned his PhD in applied mathematics from Georg-August University in Goettingen, Germany.
---
Prof. Dimitris Karagiannis, University of Vienna, Austria (moderator)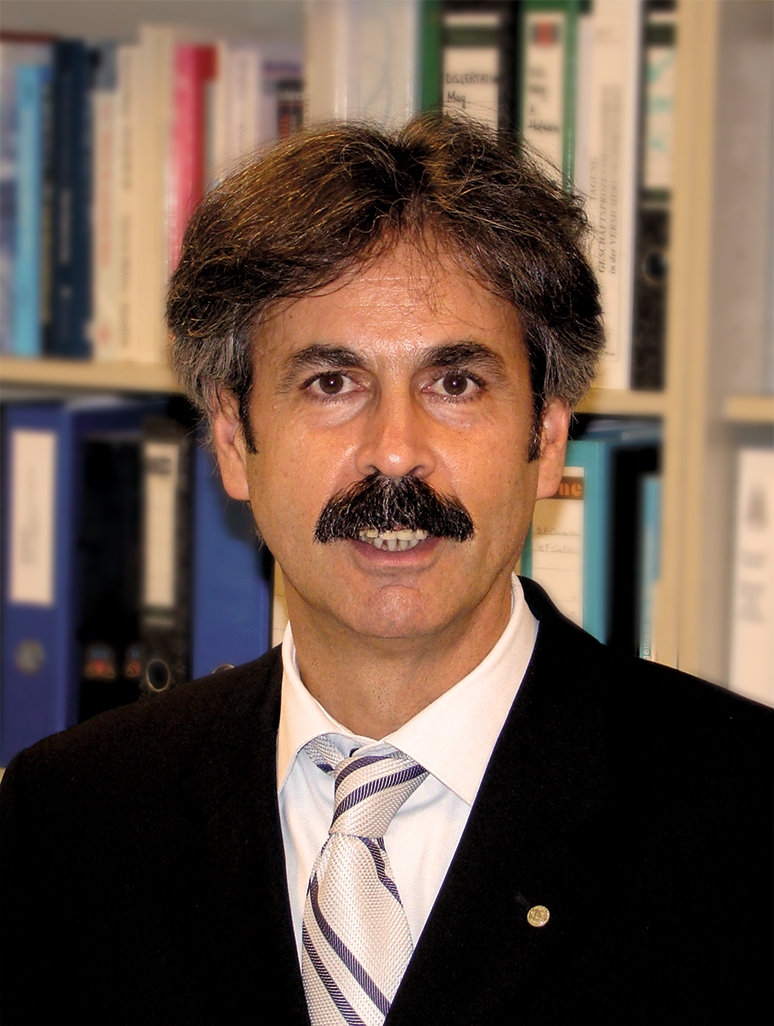 Dimitris Karagiannis read at the Technical University of Berlin, where he graduated with a PhD in Computer Science. He was a visiting scientist at research institutions in the US and Japan. From 1987 to 1992 he headed the Business Information Systems group at the Research Institute for Applied Management (FAW) in Ulm as a scientific director.
Since 1993 he is full professor at the Faculty of Computer Science at the University of Vienna and head of the Research Group Knowledge Engineering. 2011 he was awarded an honorary professorship by the Babes-Bolayi University Cluj-Napoca in Romania.
As head of the Knowledge Engineering group his main research areas are Business Process Management, Meta-Modelling, and Knowledge Management. Prof. Karagiannis has published several books and scientific papers in journals and conferences on Knowledge Databases, Expert Systems, Business Process Management, Workflow-Systems and Knowledge Management. In 1995 he established the Business Process Management Systems Approach (BPMS), which has been successfully implemented in several industrial and service companies. He is the founder and head of the supervisory board of the BOC Group (
http://www.boc-group.com
).
2008 he was a founding-member of the Open Models Initiative and has created 2012 the Open Models Laboratory (
http://www.omilab.org
).
In addition to his long-standing engagement in national and EU-funded research project, Prof. Karaginnis is acting since 2005 as a reviewer for the European Commission. He is a member of IEEE and ACM and serves on the steering committee of the Austrian Computer Society.